Redefine what's possible in your life
Exoskeleton Physical Therapy
Redefine what's possible in your life
Exoskeleton Physical Therapy
More Steps = More Life!
Learn more and donate to the 1 MILLION STEPS campaign here.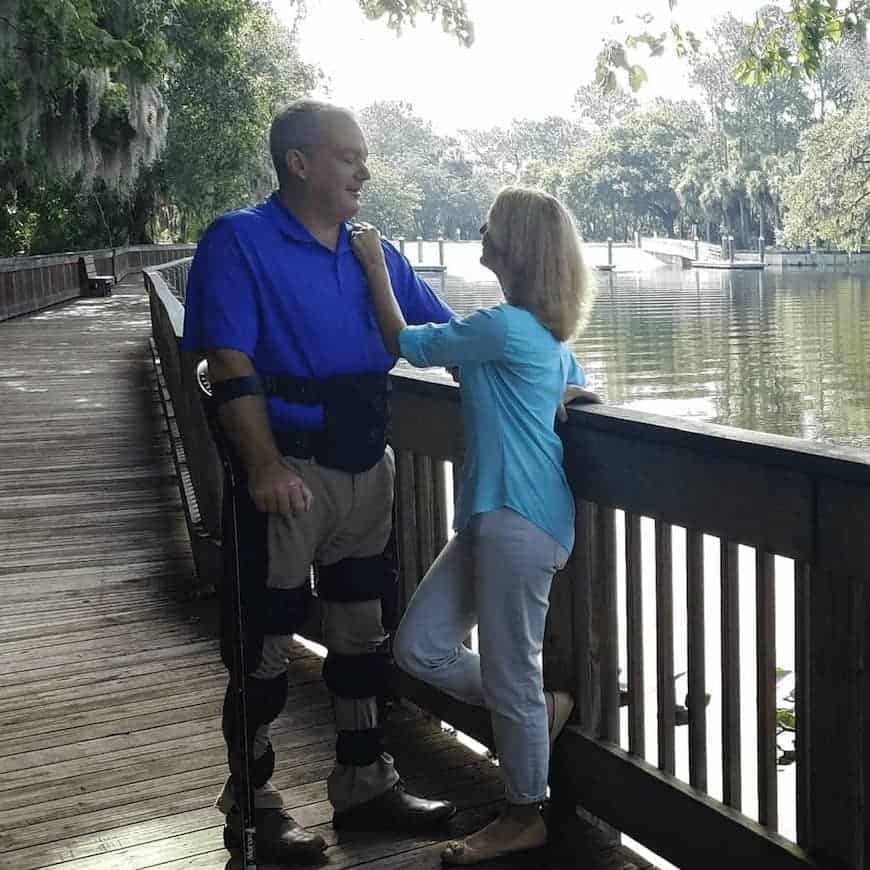 Exoskeleton physical therapy will improve your walking, endurance, and strength.
Therapy sessions are customized to help you achieve the best results possible.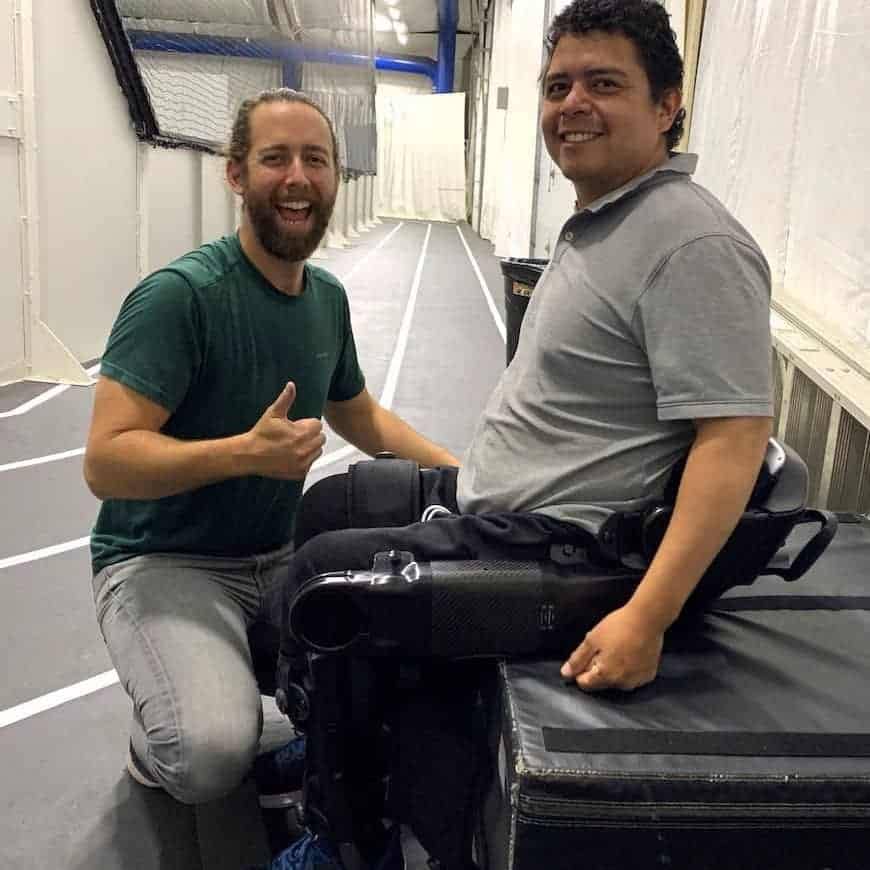 Free Consultation
Schedule a free 15-minute phone consultation with us. Easy peasy.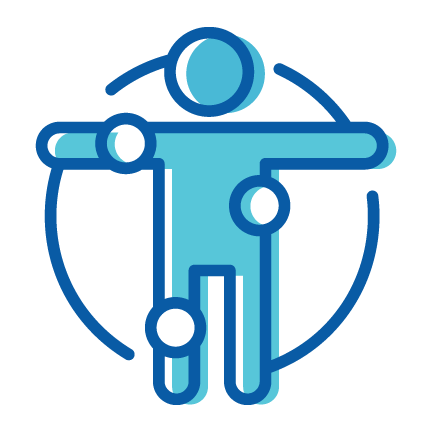 First Session: Evaluation, Exoskeleton Customization and Exercise
Our Doctor of Physical Therapy evaluates your current level of mobility to customize the exoskeleton for you. Then, put on the exo suit and walk.
See Results
Many clients experience impressive results after the first exoskeleton physical therapy session. Additional sessions build upon these improvements to create lasting results. 
Stroke Recovery
Stroke rehab with an exoskeleton can help you walk further, better, and faster.
Spinal Cord Injury Rehabilitation
Individuals with weakness or paralysis can walk again using an exoskeleton.
Other Conditions
Loss of mobility from Multiple Sclerosis, Muscular Dystrophy, Traumatic Brain Injury, and more.
We offer a wide range of services to enhance your mobility and quality of life:
I can't begin to explain the emotions that I experienced with having the ability to stand and walk again.
I've had great success with Next Level Rehab. I found fantastic results by using the device just twice.
I have noticed improvements in posture, gait alignment, endurance, strength, and flexibility. I am sincerely grateful, and this has given me hope for a better quality of life as I grow older.
I have known a few very gifted PTs… The kind that is focused on healing and listening. That is the class I put Robert in. You will be in good hands with Robert.
Join the NEXT LEVEL community
Be the first to learn about the latest advancements and news, plus receive free resources and invites to upcoming events.
Ready to take your next step?
©2021 Next Level Rehab, LLC