Our services are divided into two major categories:
Rehabilitation Services
 and
Exercise & Wellness Services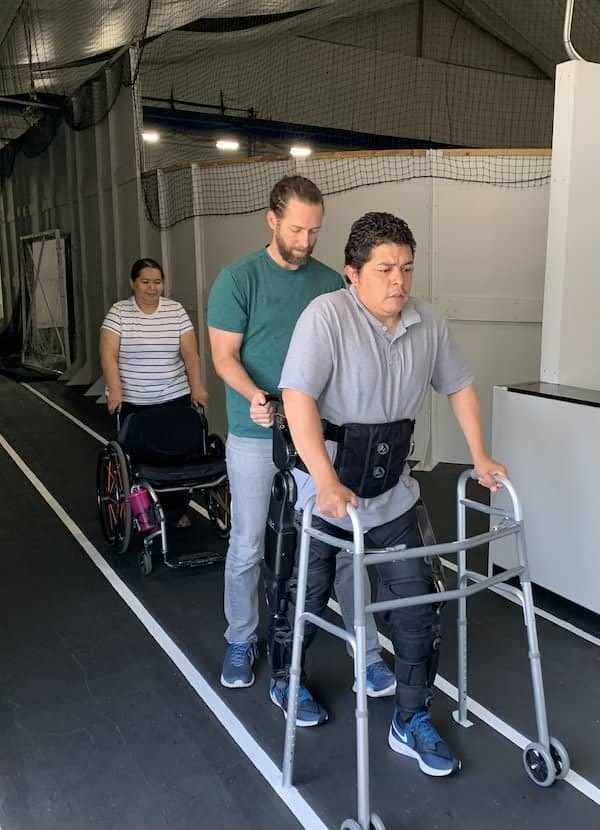 1 | Rehabilitation Services
If your walking has changed after having a stroke, spinal cord injury, or other medical issue, Next Level Rehab's Rehabilitation Services may be right for you. Our goal is to improve and correct your walking pattern. We combine physical therapy expertise and the Indego exoskeleton to help your brain and body make these improvements. 
2 | Exercise & Wellness Services
If you are currently unable to walk, our Exercise & Wellness services may be right for you. These services will get you standing and walking again using the Indego exoskeleton. This will dramatically increase your current level of activity. Our goal is to create physical, emotional, and quality of life improvements for our clients by using the Indego in exciting and empowering ways.
Next Level Rehab offers 3 progressive levels of service that apply to both Rehabilitation and Exercise & Wellness.
Each level has its unique purpose and benefits. Content and activities within each level are customized for individual clients.
LEVEL I
Introduction to Indego
Highlights: Level 1 gives clients first-hand experience walking with Indego while focusing on building control and safety. This is an exciting week of standing, walking, exercise, and comradery.
Clients receive education and instruction in home exercise and stretching programs, and gain access to Level 2 for advanced Indego use.
Format: Three sessions over the course of one week.
Highlights: Level 2 creates highly skilled Indego users and gives clients the opportunity to experience the physical, psychological, and quality of life improvements that develop with regular Indego use.
Format: Three sessions per week for 1 month. 12 sessions total.  
LEVEL III
Maintenance & Mastery 
Highlights: This program turns regular Indego use into a lifestyle, allowing clients to become Indego experts while maintaining the improvements that have been achieved.
Format: Two sessions per week for 3 months, 24 sessions total.
Interested in learning more?
©2021 Next Level Rehab, LLC