Purchase an Exoskeleton
Light Weight • Portable • Use in the Community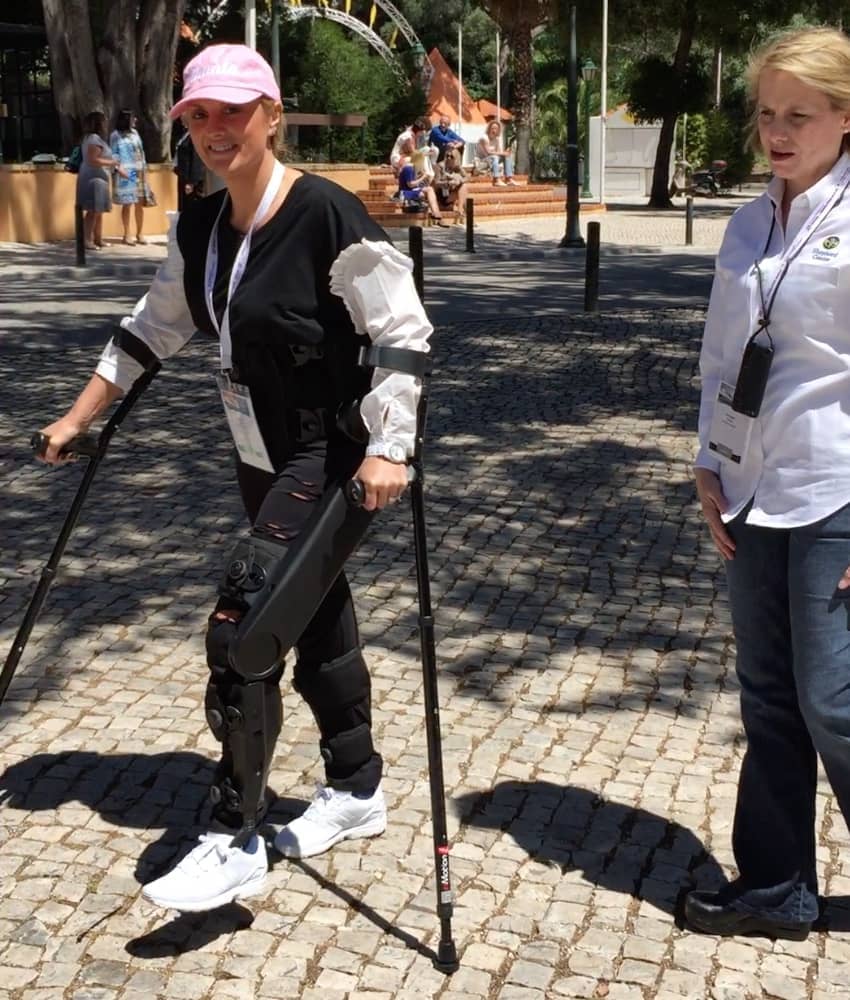 What is Indego Personal?
A lightweight, custom built exoskeleton for you to own. Weighing only 26 pounds, this exoskeleton is easy to transport, put on, and wear in the community.
Who is Eligible?
Individuals with Spinal Cord Injuries at T3 and below are eligible to obtain the Indego Personal exoskeleton.
What are the benefits?
The Indego Personal gives people with spinal cord injuries the ability to stand and walk at home and in the community. Many users achieve physical, emotional, and quality of life improvements that are backed by clinical research. This technology can be life changing.
I'm interested! How can I get it?
Veterans and Workers' Compensation recipients who meet eligibility criteria can obtain the Indego Personal and all Indego Training at NO COST! If you do not qualify for these benefits, Indego Personal can also be purchased out of pocket.
Next Level Rehab is highly skilled at assessing an individuals eligibility for the Indego Personal exoskeleton. In addition we can initiate the acquisition process for you.
We would love to assist you further by completing your Indego training in beautiful Asheville, North Carolina.
Basic Eligibility Criteria
Spinal Cord Injury: Level T3 or below
Body Weight: Under 250 lbs.
Height range: 5'1" to 6'4"
Range of motion at hips, knees, and ankles within functional limits
Spasticity: Modified Ashworth score of 3 or less
Sufficient upper body strength to balance and advance with forearm crutches, front wheeled walker, or platform walker
Intact skin on tailbone, hips, shins, ankles, and feet
Healthy bone density
Physician's approval
Please note: Next Level Rehab is not the Indego Personal exoskeleton manufacturer. We provide this service to assist eligible individuals in obtaining Indego Personal using their VA or Workers' Compensation benefits, or through direct pay. Unfortunately, at this point, it is rare for private health insurance to cover the cost of Indego Personal.
Ready to take your next step?
We welcome and support people of all backgrounds and identities.
We accept Medicare, Blue Cross Blue Shield, Aetna, and Cigna
©2023 Next Level Rehab, LLC