Does paralysis or muscle weakness interfere with your ability to walk? Do you dream of walking at an upcoming special event?
Perhaps a wedding, graduation, award ceremony, or corporate event. Maybe a walk through the park with a special someone?
You plan it and we'll help you make it happen!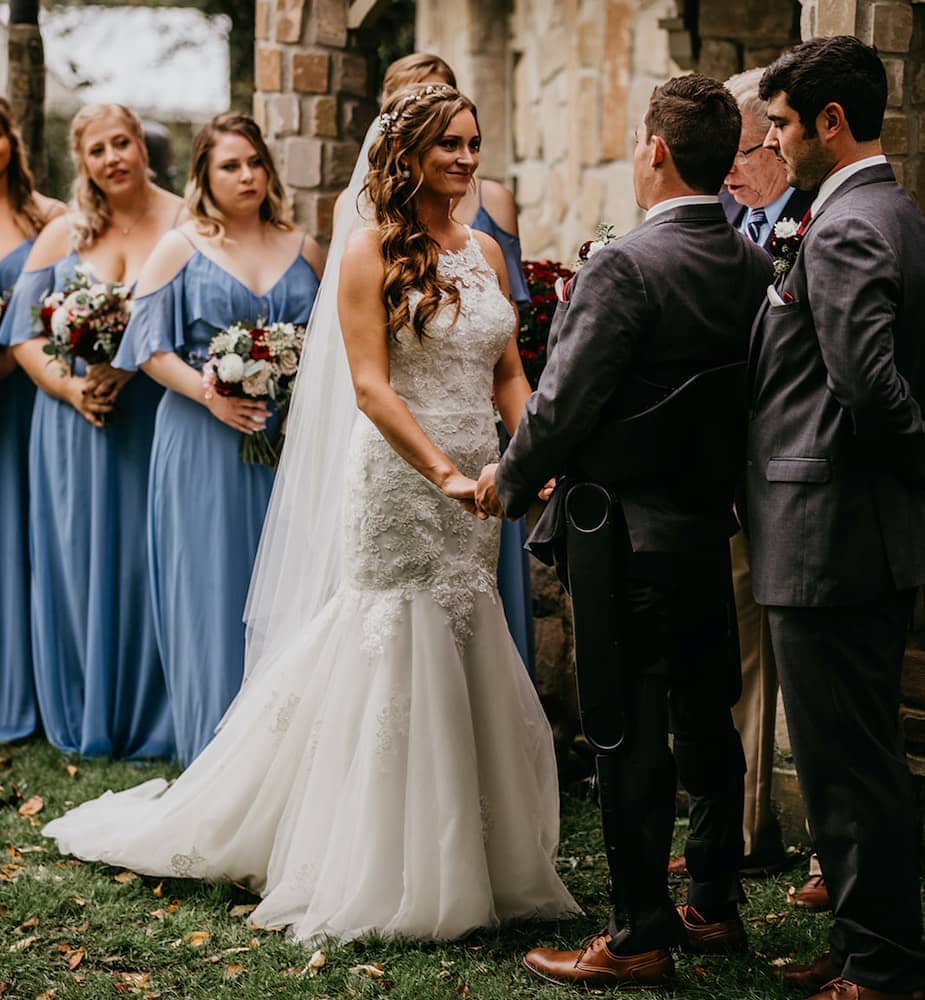 Schedule a free phone consultation to discuss your event and share your goals.
Together we will come up with a customized training program to make sure you are prepared and successful at the event.
Before the event, our team will bring the Indego exoskeleton to you to begin training.
Training time is dependent on the complexity of your event and your level of mobility. This can range from a few days to a week or more. Your success and safety are our highest priorities.
Our team will be there to assist you and help you shine at your event. You will feel empowered and fully supported.
If your event is occurring in North Carolina or in a "Member State" (refer to map below), our team will need a minimum of 1 months' notice prior to your event to prepare.
If your event is occurring in another state, we will need a minimum of 3 months' notice. This gives us time to obtain the license required to bring the Indego exoskeleton to your event.
Let us help make your event unforgettable!
Basic Eligibility Criteria
Spinal Cord Injury: Level C7 or below
Other medical conditions: At least one arm with normal strength and active range of motion.
Body Weight: Under 250 lbs.
Height range: 5'1" to 6'4"
Range of motion at hips, knees, and ankles within functional limits
Spasticity: Modified Ashworth score of 3 or less
Sufficient upper body strength to balance and advance with forearm crutches, front wheeled walker, or platform walker
Intact skin on tailbone, hips, shins, ankles, and feet
Healthy bone density
Physician's approval
Ready to take your next step?
We accept Medicare, Blue Cross Blue Shield, Aetna, and Cigna
©2023 Next Level Rehab, LLC