Surviving a stroke is a life changing event and the road to recovery can be long and uncertain.
Great progress is made by the time a patient returns home after leaving the hospital or rehabilitation facility.
The problem is that often the journey towards recovery slows down, stops, or even goes backwards when the patient leaves the hospital and returns home.
Next Level Rehab is the next step in the recovery journey.
Our work begins when our clients return home from the hospital. This allows us to build upon the tremendous amount of effort already invested in rehabilitation, and ensures that the journey continues and prevents progress from being lost.
Traditional physical therapy can require a great deal of energy to perform tasks like sitting upright, maintaining balance and standing. Relearning to walk can be an even longer journey.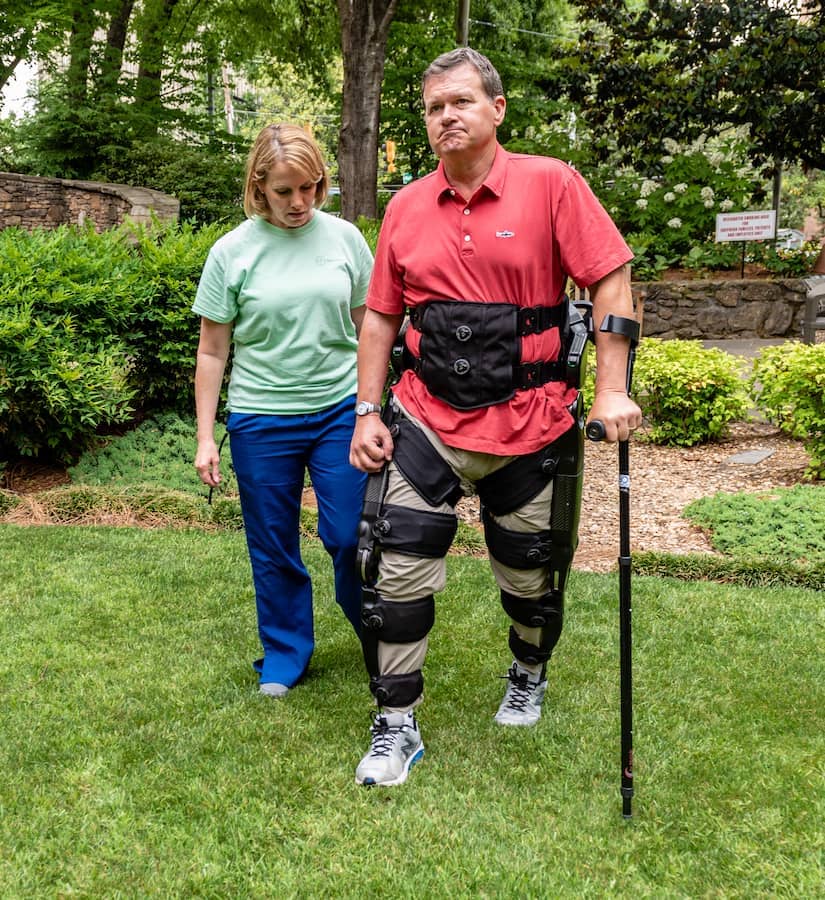 Fortunately, the road to recovery using Indego exoskeleton can be faster and more effective.
Next Level Rehab's chief physical therapist, Robert McCloskey, is trained in stroke rehabilitation and is an Indego expert. Robert will design a personalized care plan to help you meet your mobility goals.
Clinical research shows that using an exoskeleton for stroke rehabilitation:
Increases distances walked
Allows some users to wean from using an assistive device
These benefits are well documented and can be life changing.
Press play to watch Indego in action
Exercise & Wellness Services
 If you are unable to walk, our Exercise & Wellness services may be right for you.
Rehabilitation Services
If you are able to walk, our Rehabilitation services may be right for you.
Regardless of your current level of ability, you can expect the same level of exceptional care, instruction, safety, and clinical expertise from our team.
Ready to take your next step?
©2021 Next Level Rehab, LLC